The LifeSource Mortgage Team
LifeSource Mortgage was founded in 2006, by an already-seasoned mortgage professional, Shannon Gray. After working for large institutional lenders, Shannon identified a disconnect between clients and lenders and knew the need for change was imminent. So in 2006 LifeSource Mortgage was founded to meet the needs of clients, as well as providing personalized and excellent client services. Now with thousands of home loans funded and almost two decades of experience, LifeSource Mortgage has become the brokerage in Orange County, California.
Shannon Gray // Owner, LifeSource Mortgage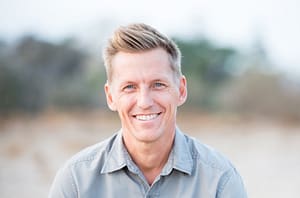 CA BRE: 01454300 NMLS: 337919
Professional: 20 + years mortgage lending experience
Education: B.A. Cal State Long Beach, 1996, M.A. Azusa Pacific University, 2010
Personal Information: Married with 3 children
Residence: San Clemente, CA
Shannon Gray is a California Mortgage broker and owner of LifeSource Mortgage. He has worked in the real estate and mortgage industry since 1998 and is considered by realtors and colleagues as an expert in California home loans and refinance. Shannon holds an undergraduate degree from Cal State University, Long Beach and a graduate degree from Azusa Pacific University. An avid surfer and longtime trumpet player, Shannon can be found spending time with his family when he isn't helping clients get funding for their dream homes.
Micah P. // Loan Officer, LifeSource Mortgage
CA BRE: 01366504 NMLS: 361312
Professional: 15 + years full time mortgage and real estate consultant
Education: B.A. Liberal Studies, Cal State Long Beach 2000
Personal Information: Married with 2 children
Residence: Coeur d'Alene, ID
Gary A. // Loan Officer, LifeSource Mortgage
CA BRE: 01259943 NMLS: 673353
Professional: 15 + years experience mortgage consultant
Education: B.S. Arizona State University
Personal Information: Married with 2 children
Residence: Winchester, CA
Bryan S. // Loan Officer, LifeSource Mortgage
CA BRE: 01435293 NMLS: 1098850
Professional: 14 + years experience mortgage consultant
Education:  Cal State Fullerton, B.A. 1999; National University, Masters Degree in Education
Personal Information: Married with 2 children
Residence: Orange, CA
Shawn Vaillancourt // Reverse Mortgage Advisor & Loan Officer, LifeSource Mortgage
NMLS: 387151
Professional: 22 years experience mortgage consultant & 12 as a reverse mortgage specialist
Education:  Cal State Long Beach, B.A. 1999
Personal Information: Married with 4 daughter and 2 grandbabies
Residence: Anaheim Hills, CA
Wes H. // Loan Processor, LifeSource Mortgage
NMLS: 1294382
Professional: 7 + years experience with loan processing
Education: Cal State Long Beach
Personal Information: Single
Residence: San Diego, CA